RoboCity16 Brokerage Event/Start Up Competition
We want to foster the entrepreneurial spirit and looking for the most disrupting robotics startups in robotics, automation and related technologies. It aims to foster the spirit of creation of robotics spin-offs, spin-outs and start-ups, and to provide a platform to exchange ideas, experience and business opportunities.
RoboCity16 is organizing this event with major companies, experts and investors in these fields as advisors. The event is intended to inspire, enable and empower students, researchers and young professionals who have the "entrepreneurship bug" in starting a robotic technology based firm.
It will be organized in the format of personal advice within four fields, in each of them with 3-4 benchmark companies /investors on one side and 5-10 young companies/ideas on the other. There are four basic thematic fields of interest (other proposals with be assigned to one of these):
Service/healthcare robotics
Industrial/construction robotics
Aerospace/security robotics
Education/entertainment robots
REGISTRATION
Candidates should register through the registration  form for RoboCity16 conference (click "Brokerage event" and enter company name and website).
The top three finalists in the competition Robotize Your Idea in each category will have access to these sessions.
ROBOCITY2030 START UP COMPETITON
The most innovative start-ups/ideas in each field will receive RoboCity2030 Entrepreneurship Award. Alejandro Vesga from Emprendedores magazine will present these awards.

RS Components Award to the initiative with the greatest growth potential: The prize of this award consists in 1,500 € in RS products.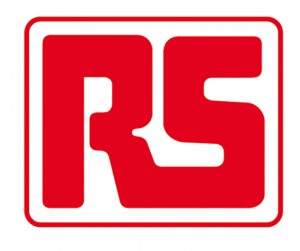 (Free admission to the whole RoboCity16 conference).
Collaborating entity: